The Willow genus (Salix).
Finding out what Willow species you are dealing with.
A number of willow species is easily recognized: the Corkscrew willow and the weaping willow. Most species however are hard to determinate. When the tree is really large it is often the white willow or the crack/brittle willow (Salix fragilis), or a hybrid of the two. I'd like to point to this Dutch
willow-key
which is not easy I am afraid. In the future I hope to make a key myself.
All species photographed.
Unknown willow, probably white willow, Salix alba or brittle willow, Salix fragilix.


White willow or Salix Alba


Laurelwillow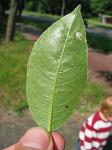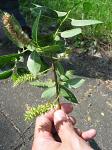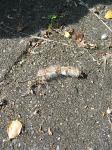 Corckscrew willow or Salix matsudana tortuosa


Weaping willow or Salix babylonica or S alba X S babylonica (same as S. chrysoma).
Unknown willows.
Leafs of all species photographed.


Winter photo's of bark and buds, if available.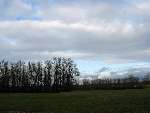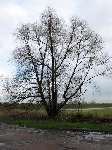 Volgend individu / next individual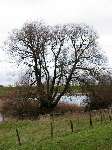 Volgend individu / next individual


Volgend individu / next individual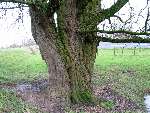 Volgend individu / next individual


Volgend individu / next individual